Tutmonda Muziko
Unusually for an Esperanto group, the Tutmonda Muziko project was not launched by Esperanto speakers or even by musicians, but by an independent producer who assembled a team to bring his idea to life. Gunter Koch, a police officer from Stuttgart, discovered Esperanto in the 1980s and wanted to find an opportunity to promote the language more widely.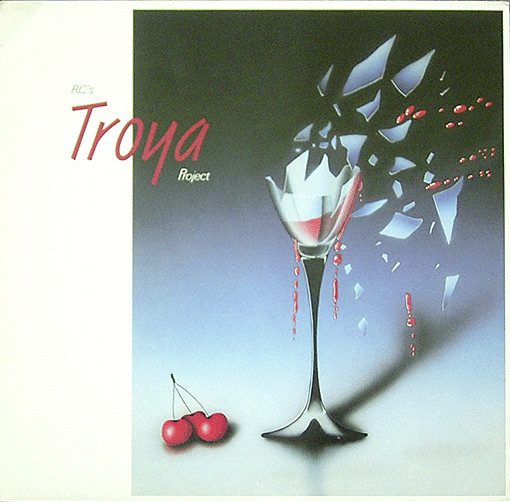 In 1991, at a police computer training course in Freiburg, Koch met Rainer Conrad, an officer from another city who happened to be a professional musician by night and had released his first solo album, RC's Troya Project, two years previously. Koch outlined his idea for an album in Esperanto to Conrad, who immediately liked the idea. The melody for the title track, Esperanto, was composed that same evening, and Conrad continued to work on the album at home. As neither Koch nor Conrad spoke Esperanto, the lyrics were initially written in English, and three Esperanto speakers (Eckard Bick, Adolf Burkhardt and Frank Stocker) were enlisted to translate them. Conrad performed all of the instrumental parts and some of the vocals, and singers Enzo Picone (from Italy) and Karin Rossow were brought in to provide additional voices.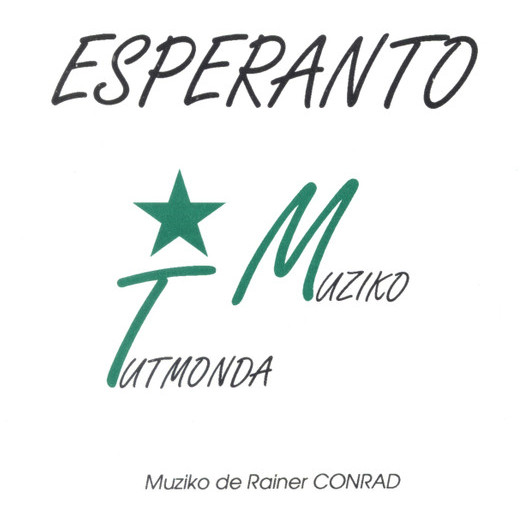 The completed album, entitled Esperanto, consists of twelve tracks: eleven songs, all in Esperanto, and one instrumental. The style of the music was likened by reviewers to that of Abba, with influences from Santana and Sting in the guitar parts. Roughly half of the songs deal with the typical pop theme of romance; the others cover various topics including protest songs against war and nuclear energy, the process of creating and releasing music, and a rather idealised view of the Esperanto community - this last song, the title track, became the most well-known track from the album in Esperanto circles, and was even suggested in a review by Flo Martorell as a potential modern replacement for La Espero at the Universala Kongreso, albeit with a parenthetical comment of "ni ne blasfemu!"
At least two of the songs were originally written and recorded in English for RC's Troya Project, but not released on that album. It's Your Night (which would become Via Nokto in Esperanto) and The Story of Love (La Rakonto de la Amo) were released in 2020 as part of an album entitled Lost Tapes, consisting of previously-unreleased recordings and demos from Conrad's early projects in the 1980s. Unreleased English demo recordings were also made of at least some of the other songs.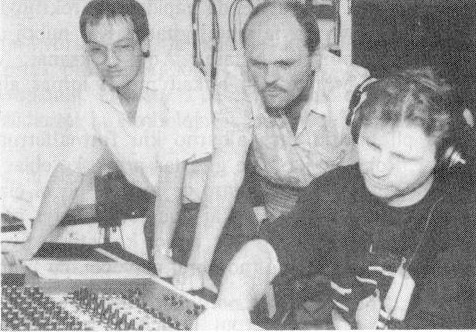 Koch and Conrad's stated aim for the project was to create "professional-level pop music in Esperanto" - something which the reviews generally suggested they succeeded at. According to the sales statistics published by the UEA Libroservo in 2000, it was the sixth best-selling album up until that point - although this only represented total sales of 151 units in the best part of a decade. The total print run for the album consisted of 1000 CDs (of which 400 were sent as sample copies to German and international radio stations by way of promotion) and 3000 cassettes - something which Koch would later come to regret, as after three years he had almost completely sold out of CDs but still had over two thousand cassettes left in his basement!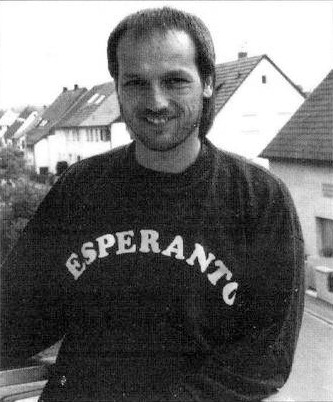 The total budget for the project was DM 20 000, of which DM 12 000 was for the musicians and the rest for studio time, sound engineering and duplication. The album was entirely funded by Koch; although he eventually took a significant loss on the project, he saw financing musical projects as a hobby that he was happy to pay for.
A version of the song Esperanto with German lyrics was also produced, and Koch expressed a wish to release this as a mini-CD with two or three of the Esperanto songs from the album, as a promotional item for German radio stations. As far as I am aware, this never happened - although if any readers know otherwise, I would be very interested to hear about it!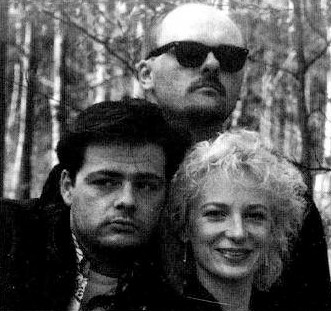 Although the cassette was packaged with just a simple J-card, the CD had a full booklet with the lyrics and a short explanation of Esperanto in German, encouraging readers to write to the Deutscher Esperanto-Bund or the Deutsche Esperanto-Jugend for more information on the language. The graphics were designed by Claudia Koch, and take a simple clean approach of black sans-serif text on a white background, with green highlights on the cover. The professionalism of this look is somewhat spoiled by the fact that most of the supersignoj are drawn in with pen, but of course the ability to typeset Esperanto's special characters was rather limited in 1991. Ullrich Hoffman was responsible for publicity, and the project even managed to get a short write-up in the global column of Billboard magazine.
Although the Esperanto-speaking world knows the group as Tutmonda Muziko and the album as Esperanto, and indeed the list of personnel in the liner notes is headed "Tutmonda Muziko estas", an interview with Koch in the 1994 edition of Rok-Gazet' suggested that it should in fact be the other way round: "Tutmonda Muziko is the title of the first CD, and the name of the group is Esperanto". However, Koch has since confirmed that this quote is in error: the name of the group is, and always was, Tutmonda Muziko.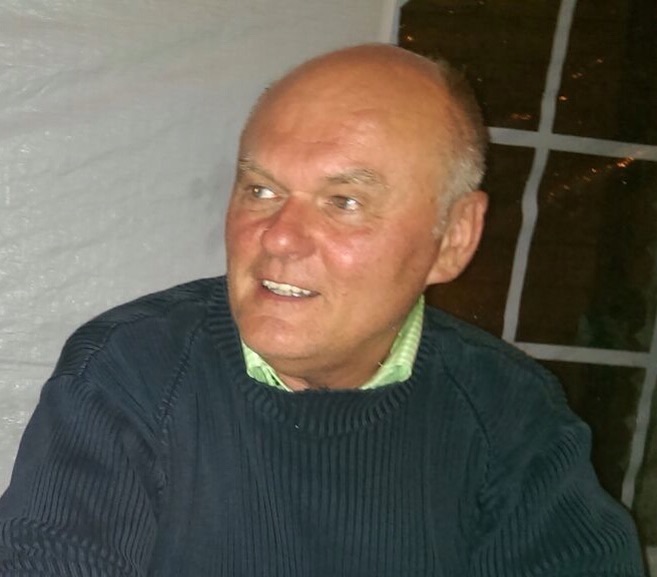 Gunter Koch hoped to produce further Esperanto albums, perhaps with different musicians, but that project never came to fruition. He did, however, go on to produce the first two albums of the band Fool's Garden, who were later signed to a major label and had a hit with their song Lemon Tree in 1996. Rainer Conrad, under his stage name Conny Conrad, went on to become a commercially and critically successful composer and multi-instrumentalist. He passed away in December 2021 due to COVID-19.
Update - Tue 22 Nov 2022: I am grateful to Gunter Koch for clearing up the point around the name of the album and group - he has confirmed that the Rok-Gazet' article was incorrect, and that he always intended for the group to be called Tutmonda Muziko. A previous version of this article also stated incorrectly that he never learned Esperanto. Many thanks to Gunter for his feedback!
Update - Sun 22 Jan 2023: I've added the details of Conrad's Lost Tapes project, containing the original English versions of two of the songs.
Discography
Sources
---
Comments
Comments are welcome in any language, especially Esperanto.
Komentoj estas bonvenoj en ĉiuj lingvoj, aparte en Esperanto.
comments powered by

Disqus