Kore
Continuing our look at 2000s Esperanto music, Kore is a band from France, led by Kris Spitzer, who released two albums: Kia Viv' in 2000, and Tielas Vivo in 2007 - the latter consisting of two parts in two different styles.
Spitzer was born in Nantes in 1965, and began to make music from an early age, initially in a family choir with an Italian aunt. At the age of 15 he formed his first band with friends, and over the years studied a variety of musical disciplines, including medieval music, orchestral performance and the saxophone. In the 1990s he developed a tribute act to Freddie Mercury, entitled King, and toured this act professionally throughout France for a number of years.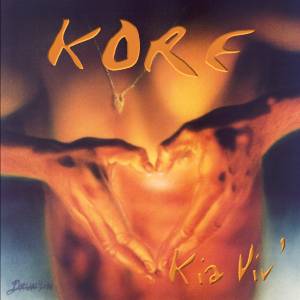 In the late 90s, Spitzer discovered Esperanto and decided to embark on an Esperanto music project, adapting songs that he had already written in French to his new language. A large part of the translation work was done by Roel Haveman, who translated some 15 Kore songs. Spitzer then took these translations and, after making some changes to the melodies of some of the songs, further adapted them to fit. The result was Kore's first album, Kia Viv'. As the album had to fit into the format of Vinilkosmo's Kolekto 2000, which specified a maximum length of 30 minutes, only seven songs were included on this release, although at least a further five were recorded.
Haveman's original translations are available on his website, with a note disapproving of some of Spitzer's changes. It is interesting to compare Haveman's versions with the lyrics that were recorded on the album: in several places words were changed, or verses added or removed, but there is one particular change that shows how the melodies were updated from the originals. As the lyrics were originally in French, which puts the stress on the last syllable of each word, the melodies were presumably written with this in mind and ended each line on a strong beat; accordingly, many lines in Haveman's translations end with an elided -o, in order to fit that stress pattern. Spitzer's new melodies, adapted to Esperanto texts, add in additional notes at the end of many lines, in order to allow them to end on an unstressed final syllable, and so many of the -o endings are restored in his versions. Of the original French lyrics, the only one that has been published is that of Pasanta Pasio, and it clearly can't be sung to the melody of the recorded Esperanto version.
Kris Spitzer's regular bandmates at this time were his brother Mark Spitzer on backing vocals, Ricardo Guinée on drums, Stéfan Rama on bass, Luc Baudet on guitar and Erik Mouton on keyboards. None of them spoke Esperanto, although according to Kore's website from this era, Erik intended to learn it "soon". Of these six, only Kris, Erik and Luc are credited as full band members on the album; Stéfan Rama is credited as a guest bassist on two tracks, and Rémy Bazile as a guest bassist on the remainder.

The musical style of the album is described by the label as "a melodious mixture of pop, rock and groove", with lyrics covering some of the darker sides of everyday life. Reviewers commented that the music is much more pop than rock, but generally reacted positively, noting the professional level of the performances - although one negative review suggested that, as Kris Spitzer had only learned Esperanto barely a year previously, he didn't have enough understanding of the Esperanto music market to fulfil the needs of the Esperanto audience. Nonetheless, the album is remembered very positively by the majority of listeners, with reviews of the follow-up Tielas Vivo referencing the high quality of Kore's first album.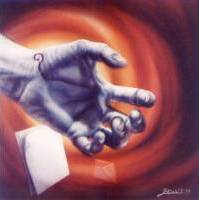 As was typical of Esperanto albums of this era, three songs were released for free download through the now-defunct Brazilian website MusicExpress. Unusually, however, this was not three album tracks, but only one (Pasanta Pasio), accompanied by two others recorded at the same sessions but not released: Nova Viv' and Drag Queen - the latter of which demonstrates Spitzer's lyrical tendency of including a few English words in his text: Pasanta Pasio's refrain was originally "hey mister", and La Testo was translated from a French lyric with the English title Very Test.
The album artwork included a series of seven airbrush paintings by Bruno Lassalle - one to illustrate each song. The group played concerts at the Kultura Arta Festivalo de Esperanto organised by Eurokka in Toulouse in 2000, the 2001 Internacia Junulara Kongreso in Strasbourg, and at a festival in Angoulême, but shortly afterwards became inactive as an Esperanto group.
Several years later, Spitzer met the guitarist François "Fiks" Tijou and the arranger and multi-instrumentalist David Hadjadj, and they decided to collaborate to produce a second album under the name of Kore. This album consisted of two parts, released on one CD: eleven new songs, and six songs that had been recorded in 2000 but not released on Kia Viv', including the aforementioned Nova Viv' and Drag Queen. The album was released by Vinilkosmo in 2007, and had the title Tielas Vivo.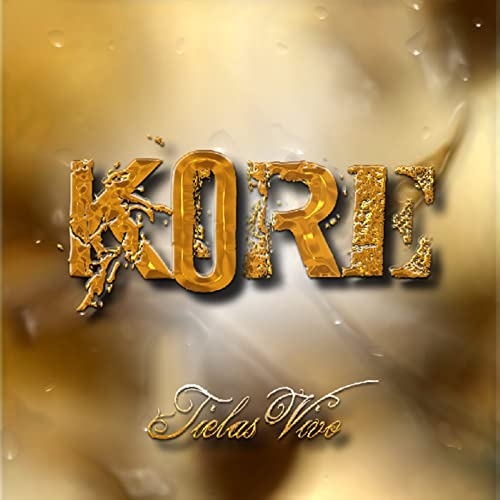 The new songs, which were lyrically more autobiographical than those on Kia Viv', were arranged in a jazz-Latin style by Hadjadj, who played all of the instruments except for guitars, which were performed by Fiks, with both lead and backing vocals by Spitzer. The liner notes don't specify whether the lyrics were once again translations or whether they were originally written in Esperanto, but as there is no translation credit for Part One, it seems reasonable to assume that Spitzer wrote in Esperanto for this album. The exceptions are Ni Kuŝas Ĉe Ni, from a poem by Sara Török, and Mi Brilu Plu, a translation of Queen's The Show Must Go On.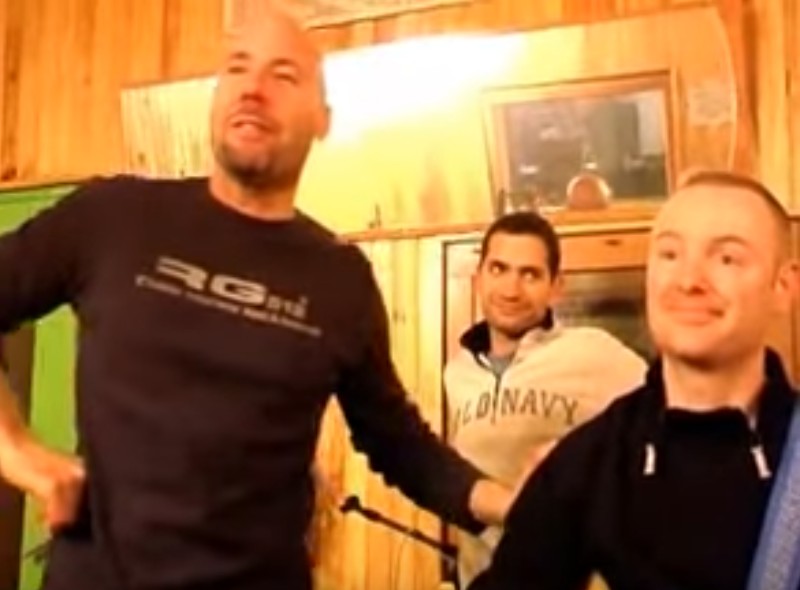 Part Two consisted of the old tracks from 2000. These are generally musically quite a bit heavier than those released on Kia Viv', and explain why the group's publicity described it as a rock group when the released material was more pop than rock. One song, Pro Lucifer', not only appears in a rock style in Part Two, but also as Pro Mi in Part One, with a slightly adapted lyric and in Kore's 2007 jazz-Latin style. The CD also came with bonus tracks in MP3 format: karaoke versions of all the tracks, a version of Promeso Via with lyrics partly in Esperanto and partly in French, and a version of Mi Brilu Plu in the style of Queen's original (ending with Kris saying "ni ne forgesu vin, Freddie"), and a video of Kore in the studio, which was also published on YouTube.
A review in Kontakto lamented the change in style of Kore's new material, suggesting that it had lost much of its quality and unique style, and that the new songs all sounded very similar to each other, but nonetheless praised the technical quality of the recording and performances. A later review in TEJO Tutmonde, in part responding to the first review, pointed out that the album should be taken on its own merits and not merely in comparison to its predecessor, and assessed it much more positively.
Kore's output is perhaps best thought of as three distinct half-albums, each in its own style, and the band naturally invites comparisons to Queen. Both groups have released music in a variety of different styles, and both take an approach of highly polished production with an emphasis on the quality of the lead singer's voice and the use of many harmony parts - all very unusual approaches for rock music. The inclusion of Mi Brilu Plu, in two different versions, is a fitting tribute to Freddie Mercury as one of Kris Spitzer's greatest inspirations.
Discography
Kia Viv' (Vinilkosmo VKKD 26-012)
Sources and Further Reading
Reviews of Kia Viv'

Abdullah Mossah in Kontakto - 2001:6

Reviews of Tielas Vivo

Paŭlo Moĵajev in Kontakto - 2007:4
---
Comments
Comments are welcome in any language, especially Esperanto.
Komentoj estas bonvenoj en ĉiuj lingvoj, aparte en Esperanto.
comments powered by

Disqus