Ni Kantu en Esperanto
To start off a blog on the history of Esperanto music, it would perhaps make the most sense to start at the very beginning, with the earliest release. Unfortunately, it's hard to pin down exactly what the first ever Esperanto record was - the earliest surviving reference appears to be the Oficiala Jarlibro de la Esperanto-Movado 1931, which lists six records, all 78rpm discs. I've not been able to find out a huge amount of information about any of these early releases, so let's jump ahead a little and look instead at the first LP: Ni Kantu en Esperanto.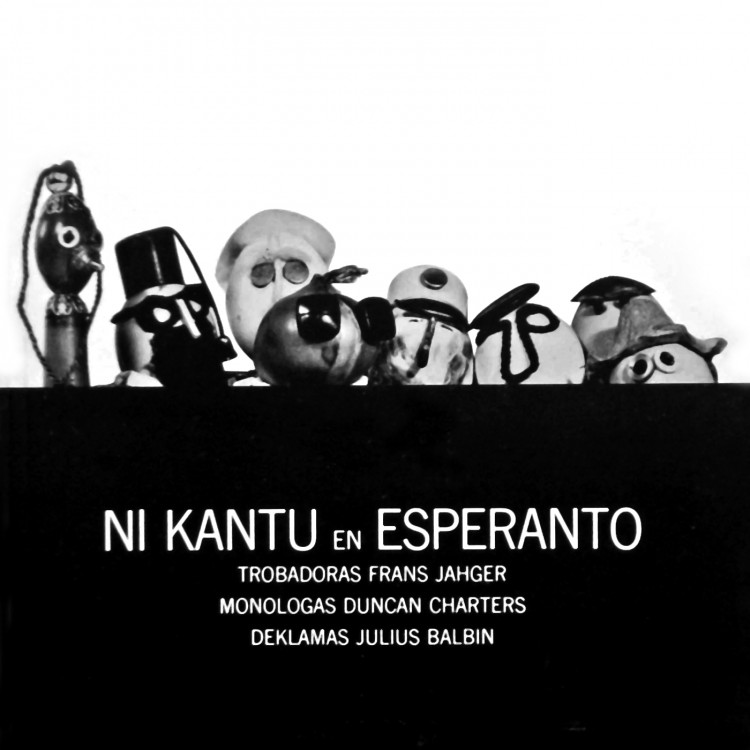 The album was released in 1964 by New York record label Esperanto Disk', later known as ESP-Disk, and album consists of twelve songs performed on acoustic guitar by Frans Jahger, a comic monologue by Duncan Charters, and a poem translated from Russian and performed by Julius Balbin.
As the name implies, Ni Kantu en Esperanto is about communal singing rather than music as a performance for listening - a side of Esperanto culture that was still common in the 1960s but has since largely, but not entirely, died off. The songs are primarily standards that had been published in various Esperanto song books, and were regularly sung at Esperanto events of the era, both local groups and international conferences. The songs are primarily folk songs from various countries - the UK, USA, Denmark, Sweden, Germany, South Africa - in "internacilingva vesto": in some cases a straight translation, but in most an entirely new text, some of which refer directly to the Esperanto movement and its culture.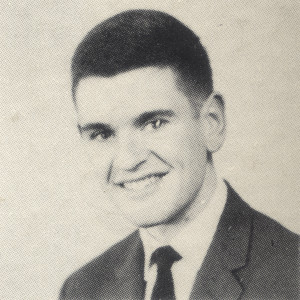 Side A ends with the monologue Mia Eksterlanda Vojaĝo, performed and probably written by Duncan Charters - although the Esperanto Wikipedia states (without citing any sources) that it is sometimes also attributed to John Wells. Charters, who was later very prominent in the Esperanto movement and has been President of UEA since 2019, was well known for performing this monologue live in his youth, in a similar form to that recorded on the album.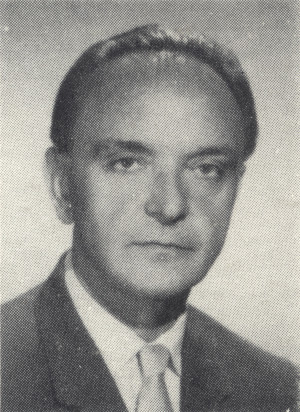 The poem Babij Jar, by Yevgeny Yevtushenko, is performed in Esperanto by its translator, Julius Balbin. The poem denounces anti-semitism by the Nazis and Soviets, as well as Soviet historical revisionism regarding the atrocities. It contrasts stylistically and tonally with the rest of the album, which is generally light, upbeat and humorous - a fact which is noted by Balbin himself in the liner notes. He clearly thought it sufficiently important to include in spite of it being very different in tone to the rest of the record.
The album is perhaps best thought of as a historical record of Esperanto culture in the 1960s - not just because of its representation of the now largely extinct tradition of communal singing, but also because a number of the views expressed on the album would raise eyebrows nowadays in a way that they wouldn't have done at the time. The racial stereotypes in some of the pieces, especially La Lingvo por Ni and Kara Kentoki-Land' (a translation of Stephen Foster's My Old Kentucky Home), and the verses of Jukajdi, Jukajda about the pleasures of liquor, tobacco and "borrowing" a friend's wife, do not sit comfortably with a modern audience, even though they would have been largely unremarkable at the time.
The record has extensive liner notes, including the song lyrics, the full text of Charters's monologue, and the full text of Babij Jar both in the original Russian and in Esperanto, as well as biographies of the featured artists. Frans Jahger, a Dane, moved to America in 1953 and lived there until his death in 2016 at the age of 93; his only published work of any note appears to be this album, but for many years he and his wife Ruth regularly performed as Danish entertainers in Pittsburgh. Julius Balbin was a Polish polyglot and prolific translator of poetry, having published many books of Esperanto translations. He passed away in 2006.
The record label, Esperanto-Disk', was the first company formed with the sole intention of publishing Esperanto music. The company achieved a level of cult success - not with Esperanto, but instead under the slightly altered name of ESP-Disk as a pioneering free jazz label, which later also published non-commercial underground rock bands. Ni Kantu en Esperanto was its first album, and its only one in Esperanto - the existence of which apparently comes as quite a surprise to fans of the label, who know of its very different history from its second release onwards.
The record was reissued on CD by the German label ZYX Music, as part of a series of ESP-Disk's back catalogue. ESP-Disk themselves released the album online in 2005, and it can be downloaded from their website or streamed on any of the usual services.
Discography
Sources
---
Comments
Comments are welcome in any language, especially Esperanto.
Komentoj estas bonvenoj en ĉiuj lingvoj, aparte en Esperanto.
comments powered by

Disqus