Krea-Sono Records
Krea-Sono Records was an Esperanto imprint of the Scottish independent label West Records, named after its founder and director, James (Jim) West. A total of four Esperanto records were issued by the imprint, all featuring either the poetry of William Auld or the folk music of Margaret Hill.
West Records began in Jim West's home studio in Falkirk, a large town roughly 40km north west of Edinburgh. After issuing the label's first record in 1969, West decided to move the label out of his home and into its own premises. The first studio was on Bank Street, in rooms owned by the Falkirk Aquarist Club; as the club only used their rooms for a once-monthly meeting, West Records was able to sublet them to use as a recording studio. A number of records were produced here, including an early recording of the Bay City Rollers, but the label quickly outgrew these rooms and began looking for new premises. Eventually an agreement was made to convert a building owned by Falkirk Council on Canal Street into a studio complex - including knocking four rooms into one to form the studio - which West Records moved into and named the Central Scotland Recording Studios.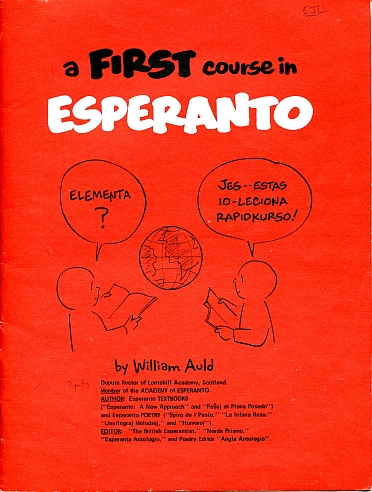 Shortly after opening the new studios, West was commissioned by William Auld to record the accompanying audio for his book A First Course in Esperanto. Following the sessions, Auld and West decided to record some further material in Esperanto, to be released through a new imprint of West Records. West wasn't an Esperanto speaker or even a language enthusiast, but he recognised the possibility of Esperanto as a niche with an untapped potential market, and so Krea-Sono Records was born. The first production on the imprint, a 33-rpm 7-inch EP of William Auld Legas Poezion, featured Auld reading four short poems and an extract from his epic La Infana Raso.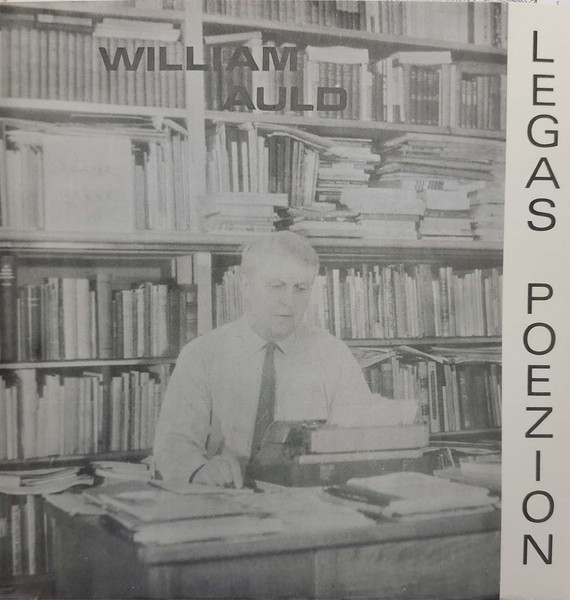 At the same time, Auld was collaborating with the musician Margaret Hill on translations of British and Irish folk songs. Hill gave regular concerts of these songs at the London Esperanto Club and other groups, as well as at the 1970 Universala Kongreso in London (where she played to an audience of 2000 at the London Festival Hall) and the 1972 Brita Kongreso in Brighton. Hill and Auld decided to publish their music, both as two books (Floroj sen Kompar' and Kantanta mia Bird', both published by the British Esperanto Association in 1973) and on record, through Krea-Sono.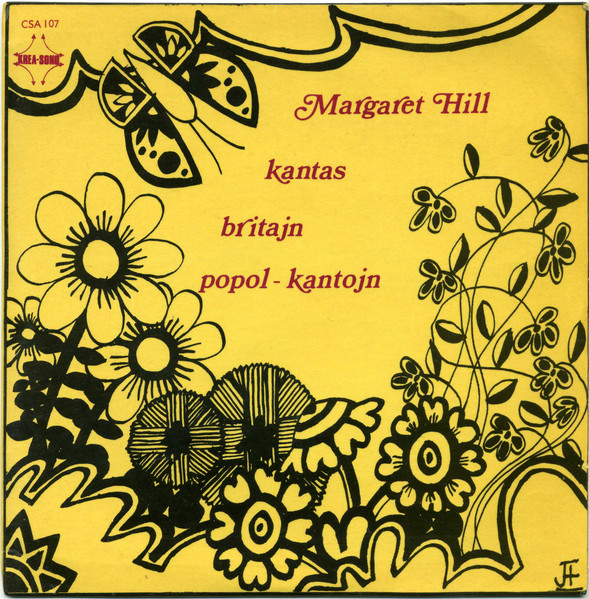 Hill's first record, Margaret Hill Kantas Britajn Popol-kantojn, was again a 33-rpm 7-inch EP, featuring three songs on each side. Each song was performed by Hill with an acoustic guitar accompaniment. The follow-up, Kantanta Mia Bird', was rather more ambitious: it was an LP containing a total of twelve songs in various different arrangements. Several of the songs had guitar accompaniment, as before, but others were performed a capella, or with multiple voices (all performed by Hill), or with a counter-melody on recorder. These two records were released in 1972 and 1973 respectively.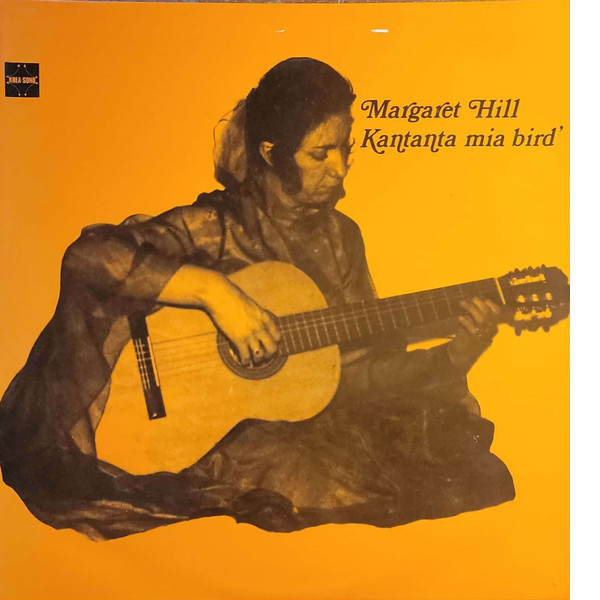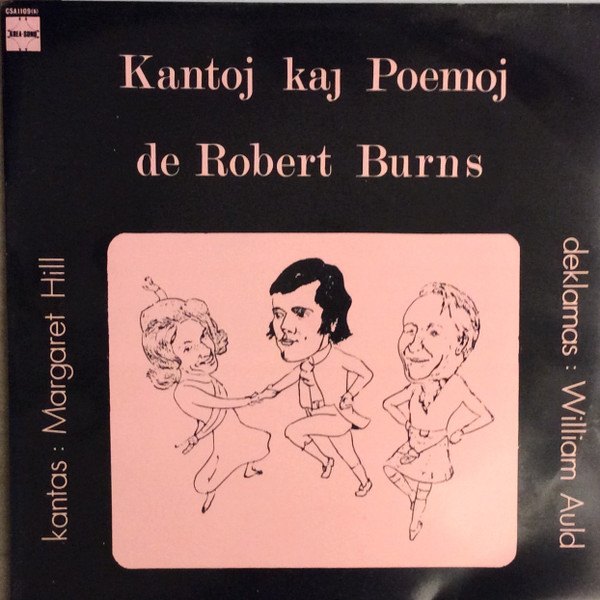 The final Krea-Sono record, Kantoj kaj Poemoj de Robert Burns, was released in 1976 - this time on both vinyl and cassette. This album features six poems read by Auld, seven songs performed by Hill, and two short bagpipe pieces performed by Pipe Major William Swinton. The musical arrangements on this record are more varied: some once again with guitar, others with organ, and some with both instruments together. The caricatures on the cover appear to be, from left to right, of Hill, Burns and Auld.
William Auld's legacy as a poet, author, magazine editor and Nobel prize nominee is well known. Margaret Hill seems to have disappeared from the Esperanto scene shortly after releasing these records: her only other published work is a book of original songs, Dum la Noktoj, again in collaboration with Auld and with David Hill, published by the British Esperanto Association in 1976.
Discography
Sources
---
Comments
Comments are welcome in any language, especially Esperanto.
Komentoj estas bonvenoj en ĉiuj lingvoj, aparte en Esperanto.
comments powered by

Disqus